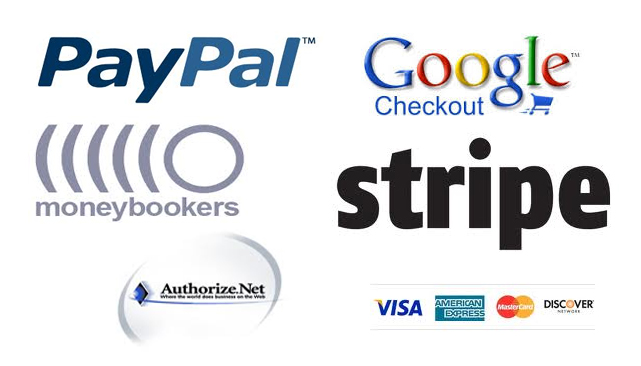 One of the problems Infusionsoft owners face when setting up their online shopping cart is the very limited options of the payment gateways they can provide for their customers. Infusionsoft gives you only a few merchant account options.
Moreover, the problem is not just about the limited merchant options but also:
These available merchant account options may not be supported in your country, especially if you are outside US
Most of the merchant account options Infusionsoft provide doesn't support multiple currencies
Opening an account on these available merchant account options takes too much time and they require detailed information about your business before they can enable your merchant account.
With woocommerce, all these problems are solved.
Woocommerce provides a wide array of options when it comes to payment gateway solutions (see table below)
There are available payment gateway options supported globally.
Woocommerce allow you to sell your products in several different currencies.
Payment gateways like stripe, google checkout, paypal, amazon payments, bitcoin payments are easy to set up.
Woocommerce supports bank deposits and payments through cheque.
Then using InfusedWoo Plugin, you can connect all these payment gateways to Infusionsoft and run all necessary automation.
Here's a table showing the available payment options you can provide in wooocommerce and infusionsoft:
| Payment Gateway | US, CA | Aus | UK | Other | Infusionsoft Supported | Woo Gateway |
| --- | --- | --- | --- | --- | --- | --- |
| Stripe | Yes | Yes | Yes | Belgium, Finland, France, Germany, Italy, Luxembourg, Netherlands, Spain, Switzerland | No | Yes |
| Authorize.net | Yes | Yes | Yes | Mostly in Europe | Yes | Yes |
| eWay | No | Yes | Yes | New Zealand | Yes | Yes |
| SagePay | No | No | Yes | – | Yes | Yes |
| WorldPay | Yes | Yes | Yes | Global | Yes | Yes |
| Paypal Standard | Yes | Yes | Yes | Global | No | Yes |
| Amazon Payments | US | No | No | – | No | Yes |
| Paypal Payflow | Yes | Yes | Yes | New Zealand | No | Yes |
| Paypal Express | Yes | Yes | Yes | Global | No | Yes |
| 2Checkout | Yes | Yes | Yes | Global | No | Yes |
| Mollie | No | No | No | Netherlands | No | Yes |
| SveaWebPay | No | No | No | Sweden, Denmark, Holland, Norway, Finland and Germany | No | Yes |
For more information about InfusedWoo, go to woo.infusedaddons.com