If you're a consultant or a service provider, often we ask clients to sign contracts or terms and agreements document or approve a proposal. To make this process easy to both you and your client, it is always better to let your client sign the document digitally using an online webform. And with jotform, you can create a web form that allows your client to sign digitally.
And if you use a CRM like infusionsoft, you would want to save their information including their signature to the CRM software so that all their information is stored in one place. In this post, I'll show you how you can set this up in less than ten minutes.
Create a new form in jotform and add the necessary fields. Add a signature field by going to Widgets → E-signature.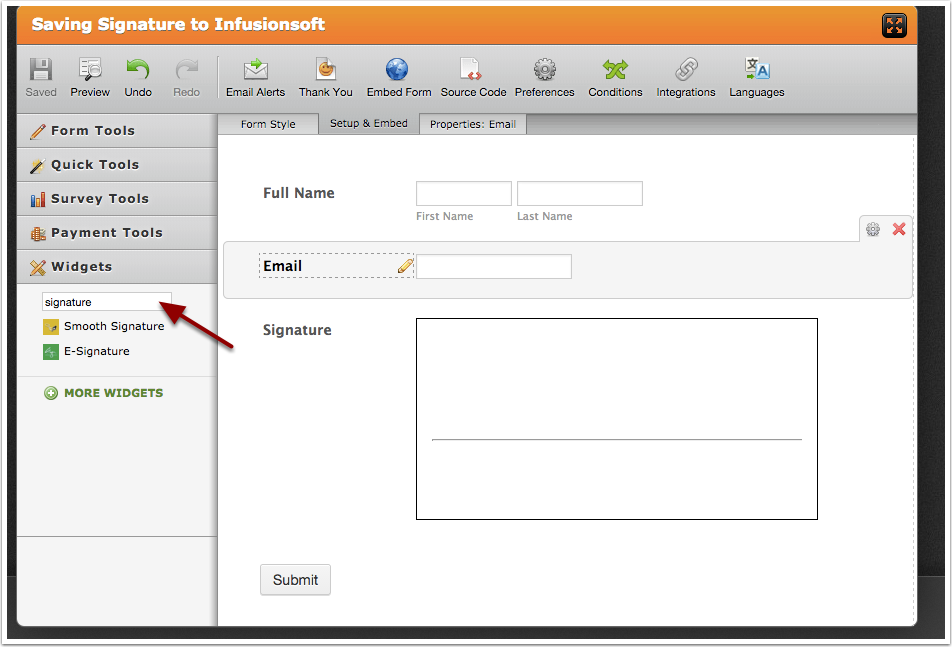 After adding the fields, go to Setup & Embed Tab → Integrations. Then go to CRM Tab → Infusionsoft: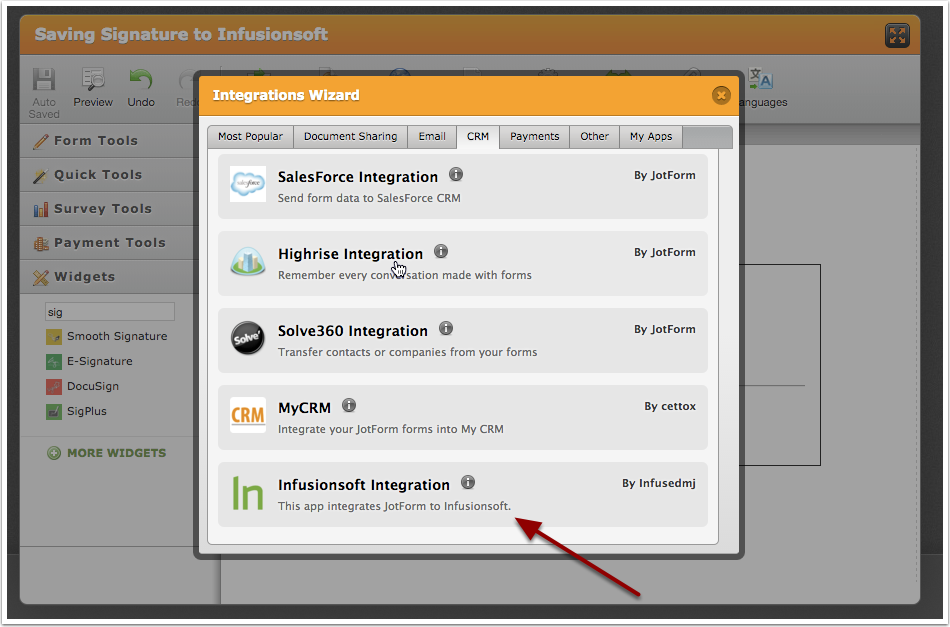 Then select your Infusionsoft App or add a new infusionsoft app.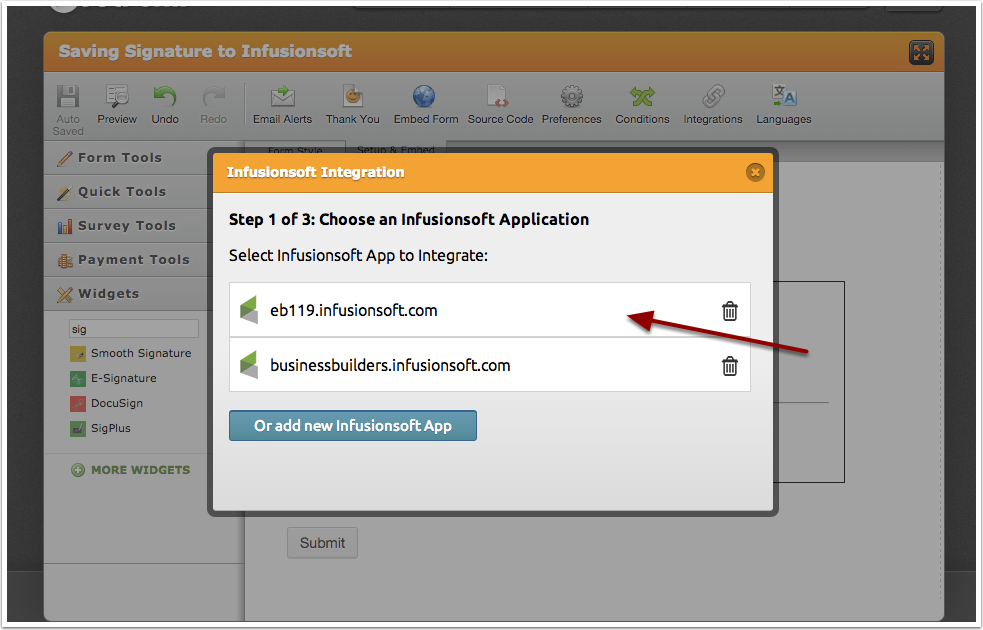 Map the fields. Make sure email field is mapped. Then map the signature field to Upload Signature's image to Contact's file box.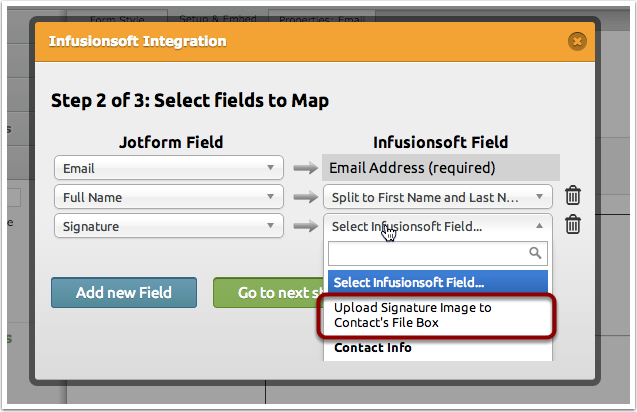 Go to Step 3 and configure automation actions like adding tags.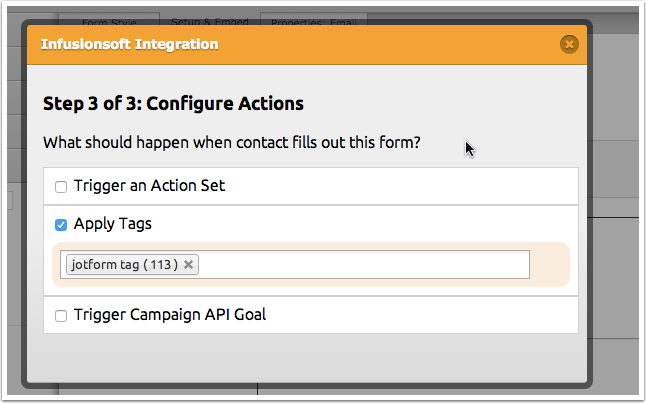 Then click Finish:
Now let's test the form. To do this we first get the form link. We go to Setup & Embed → Embed

Then copy the form link: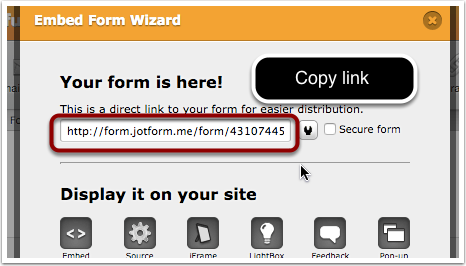 Open the link in a browser and test the form.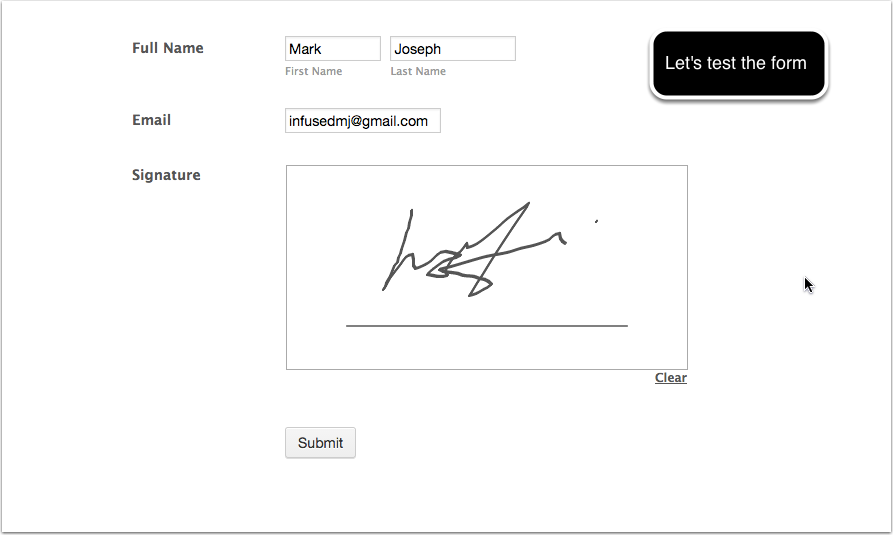 After testing the form, let's check the contact in infusionsoft.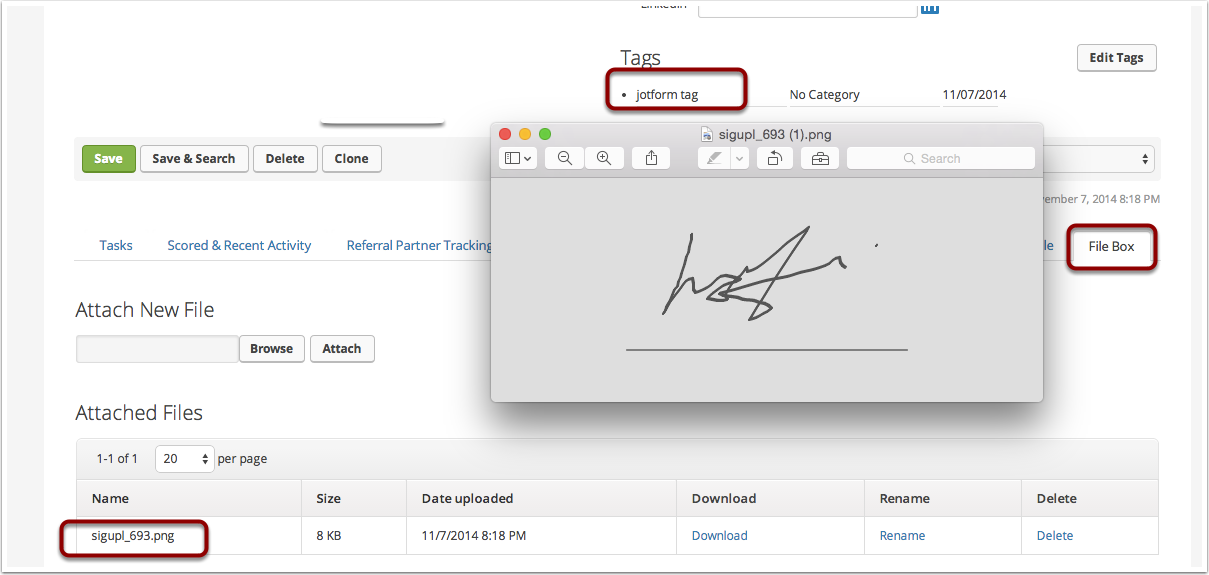 That's it! The signature is saved properly in Infusionsoft CRM.